April 23, 2012 was the first annual World Book Night in the US.  In case you missed the news in advance of this wonderful event, think of World Book Night as a sort of Halloween.  Instead of handing out candy, however, book lovers are encouraged to give away copies of their favorite books to friends or even strangers.  Unlike Halloween, however, rather than waiting at home for a knock on the door, the givers sought out their recipients.  In fact a particular effort was made by donors and volunteers to go out of their way to find people who do not read much, or who might not be exposed to reading opportunities, and award them with free copies of great books.
The first World Book Night was considered a fantastic success.  Volunteers had loads of fun, and donors across our book-loving subculture pulled together to give away more than half a million books in one night.  The united front that made this night such a huge success consisted of every major publisher, seventeen printing houses, most public library systems, many famous authors, and certainly not least, the everyday book lovers like you and I who did the leg work to get the word out on the streets.  Truck and van loads of books were hauled out into the country and around our cities, and cases upon cases of books were given out in senior centers, diners, schools, shopping malls, prisons, and many more places that the planners felt the need to share what they term "our most precious gift of civilized life — the written word."
No pun intended, the word was spread so wide on this first annual night, that many other countries are huddling with volunteers and planning what promises to be an international event next year.
This short video on Youtube sums up World Book Night's success: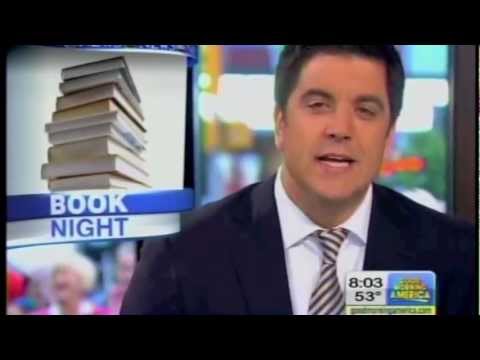 Join our email list
Never miss another "to be read" book!